Research, A+W NZ Tātuhi Drawing Archive
2021 Tātuhi | Drawing Archive Selection
26 Jan 2021
Back to the list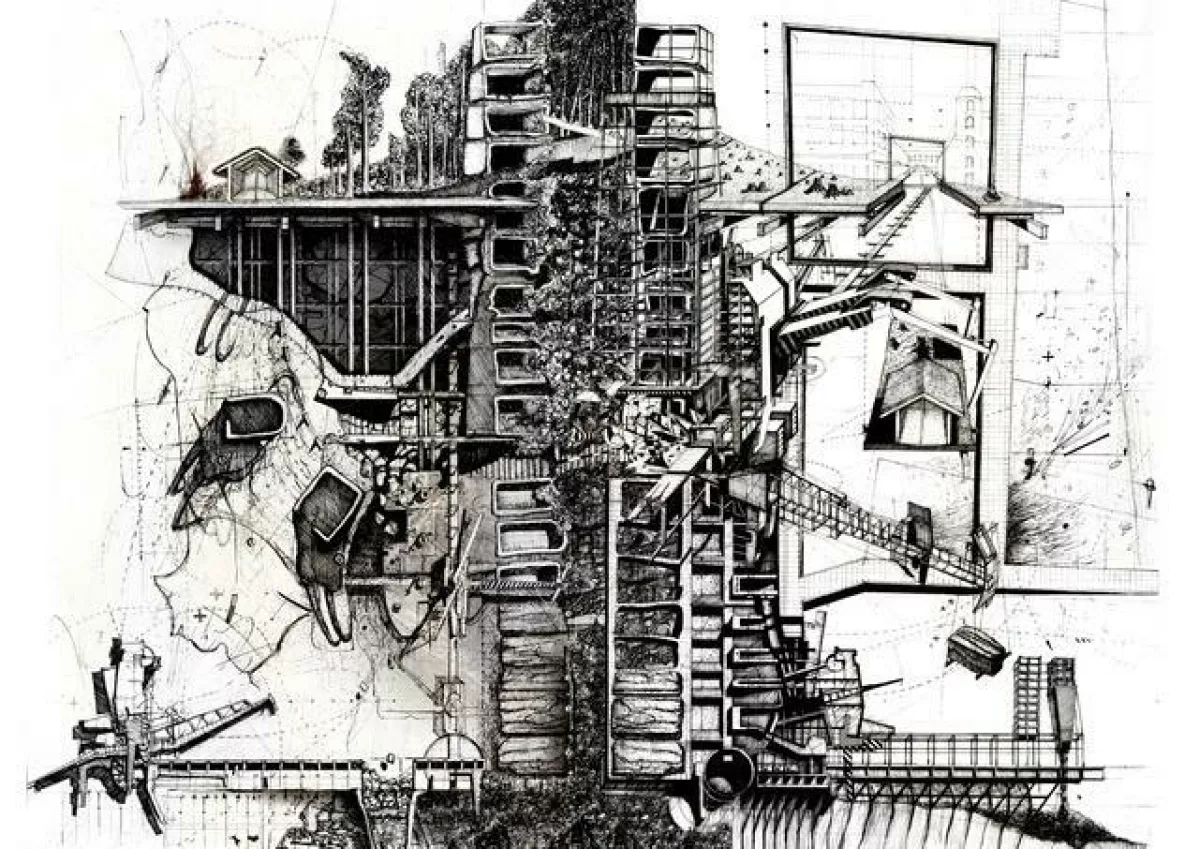 The A+W NZ Tātuhi / Drawing Architecture: Sarah Treadwell Archive annual prize for 2021 has been awarded to Jonathan Morrish, for his drawing titled Turangawaewae - A place to stand.
Jonathan's drawing is the fifth addition to the digital storehouse, which was established in 2017 as a slow-building record of architectural drawing examples in New Zealand. Jonathan, from Victoria University of Wellington Te Herenga Waka, also receives $500.00 in recognition of the use of his drawing, and A+W NZ thank Metalcraft, sponsors for this award.
The primary purpose of the A+W NZ Tātuhi / Drawing Architecture Archive is to record drawing styles and influences over years and decades, and we hope that the archive becomes a valuable resource for students, architects and historians of the future. The annual selection is made from end-of-year thesis projects from all architecture schools in New Zealand. The archive is named after Sarah Treadwell, who has the founding 2017 drawing. Subsequent selections have been from Lucy Vete (2018), Matthew Boyuan Cao (2019) and Devyani Sethi (2020).

This year's selection panel was made up of Sarah Treadwell, Ashleigh Smith, Marian Macken, Simon Twose and Lynda Simmons.