How Does She Do It?
Care | Work Series - #1 Caroline Bartlett
28 May 2021
Back to the list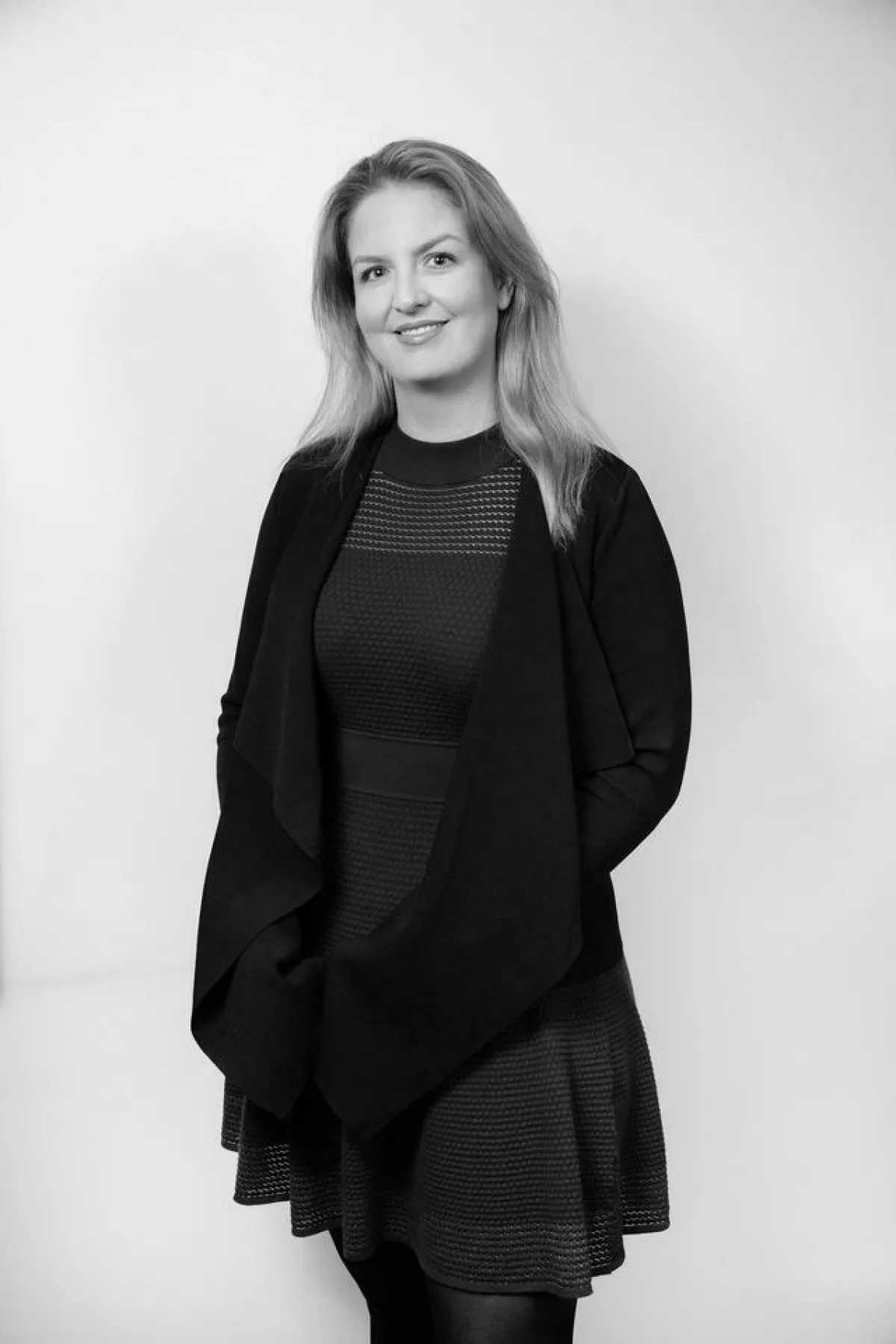 The A+W NZ Care | Work Series collects a diverse range of stories portraying the challenges of balancing career and family. Through sharing experiences and guidance, A+W NZ aims to provide support to those working whilst caring for family and/or others in their community and stimulate wider conversations in the industry.

We kick off the series with A+W NZ member Caroline Bartlett, a senior architectural graduate at Ignite Architects, and the mother of twin daughters.
1. Introduce yourself! What is your current role/responsibilities at work and at home?

I am a Senior Architectural Graduate at Ignite Architects, based in our Auckland studio. I've been a member of the Ignite family for 11 years and am currently the Project Team Leader for the Aotea Centre Exterior Refurbishment. I'm also working on the Auckland Art Gallery Heritage Restoration project which is pretty exciting!

At home, I'm the mother of energetic five year old twin girls, Victoria and Georgia, and wife to my amazing husband Chris. We have a very busy household, both Chris and I are in fairly demanding roles and Chris works most weekends.

2. What does a typical working day look like for you?

There is no need for alarms in our house, we have two early risers! On a good morning, we try to sit down and have breakfast together. However the reality is me usually rushing through the morning, eating the kids scraps for breakfast and running out the door.

My typical day at work involves an assortment of meetings, check-ins with team members, drawing reviews, site inspections, and reports. I'm the first point of contact on my projects, so there are a lot of phone calls and emails in my day.

Because I start later in the day, I'm typically home a bit later in the evening. I make sure I am home before the girls go to bed, I love to hear about their day and have a story or a song. After the girls go to bed, Chris and I relax together after a long day.

3. How much time did you take off? When you returned to work, were you part-time or full-time?

During my pregnancy, Ignite were fantastic, and supportive. With twins being a higher risk pregnancy, Ignite were receptive to conversations about maternity leave and understanding of the unpredictability of my situation. I was advised by my OB to stop working at 26 weeks, which came as a surprise and Ignite agreed for me to work from home part time after 26 weeks. At the time, this was not commonplace and its a gesture that not only showed Ignite's support, but having reduced hours and flexibility enabled me to continue on until 32 weeks gestation - a great outcome!

I took one year of maternity leave, and made a decision to come back three days per week, which still provided us some work/family balance.

4. Have you returned to the same role as before? Have your career goals/aspirations altered?

I returned to a similar role, which suited me. Professional progression has been a bit slower than if I hadn't had a family, I'm working towards my registration now. In some ways my personal expectations are more realistic, but in other ways I'm more ambitious as a working parent!

That said, I'm leading much larger and more complicated projects now, and after being back at Ignite for about a year, I took over the graduate development programme. I might be a little biased, but I believe Ignite has one of the best registration programmes in the country, and it's very rewarding being able to support our studio team on their registration pathways.

My career goals and aspirations are probably bigger now than they were pre-family. I want to be a good female role model for my girls and show them you can have a successful career and be a good parent.

5. What are some killer skills you've polished due to being a parent?

Definitely time management and organisation! I am far more efficient now. When I have a dedicated slot of time for something, I make the most of it. I feel my skills are more polished after becoming a parent. There are so many transferable skills, such as people management, negotiation and understanding peoples emotions.

I'm a firm believer of planning in advance, and love cloud based work sharing and planning. Having clear planning and expectations with the team is key, as well as seeing progress and overview of individual workloads.

6. What is one thing your work has done to help enable you as a working parent?

About a week before I returned, Georgia was diagnosed with spastic diplegia CP, with a dim prognosis of her being able to walk. Our lives became full of medical assessments, tests, appointments, therapy. This was really hard and it all felt a bit out of control. I was really honest with Ignite, I was devastated and they were incredible. Once Georgia's treatment was under control, I increased my hours to four days per week. Being honest about my situation with Ignite meant a good outcome for us both.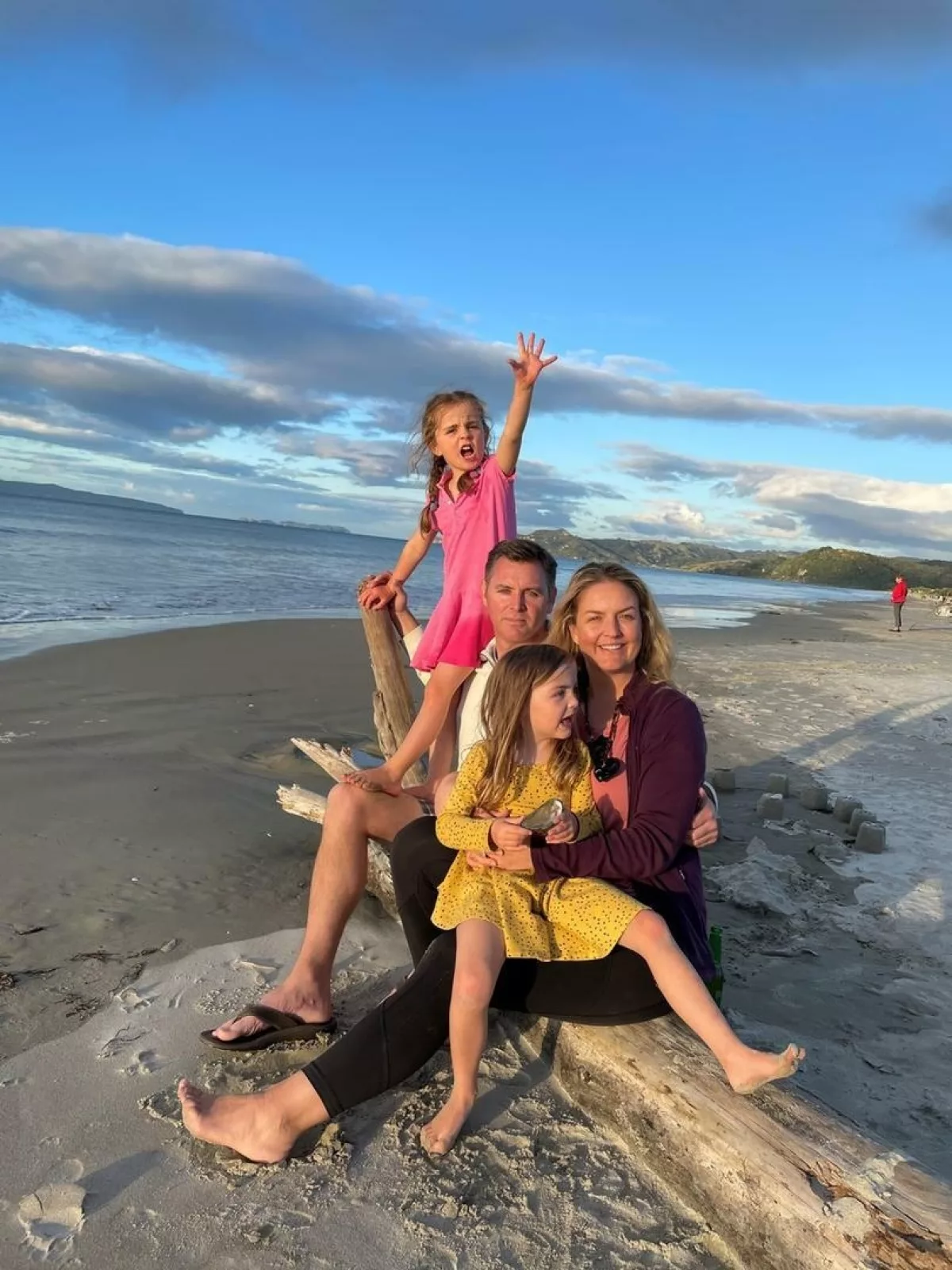 7. Challenges you face as a working parent

Setting boundaries between work and family, both mentally and physically. It is a forever moving line, and often needs to be reassessed and re-set.
8. What sort of support structure did/do you have?

I'm very fortunate to have a fantastic support network with family and friends. I wouldn't have been able to do as well without it. Pre-Covid, we had a full time au pair, I had a lot of help, it really does take a village. Now, we have less help, and I have learnt huge respect for parents who are doing it alone. It is not easy to juggle childcare, household chores and working
9. What does self care look like for you?

Chris and the girls give a lot of love, even if they aren't aware of it. Having them in my life gets me through anything. When the girls were newborns, I learnt pretty fast that I needed to take care of myself if I was to properly care for my family sustainably, so I take Thursday as my day off - its a day for me to make a conscious effort to do something for myself.
10. If you had the power to change one thing in the workplace for working parents, what would you change?

A change in mindset around parenting and working full time. Explore the options with returning parents and give parents the opportunity to come back in flexible ways, instead of potentially losing that talent. A more holistic attitude towards the family unit and life balance should be a priority, not just focusing on returning parents. This seems to be a hot topic among colleagues, both male and female. For equality in the industry, we need to focus on the whole and all participants.
11. What advice would you give someone who's new to being a working parent?

My view of success has changed after having a family. One of my biggest achievements in life is beating the odds with Georgia. We were told she may never walk, she is now walking, riding a bike and swimming.

Be clear about what success is for you and your family because you can't do everything. You have to decide what is most important to you and have realistic expectations of what you can achieve. You have to prioritise what is most important for your family and your career. I would ask, what defines success for you?