How Does She Do It?
Homestyle Series #5: Bureaux
13 Apr 2021
Back to the list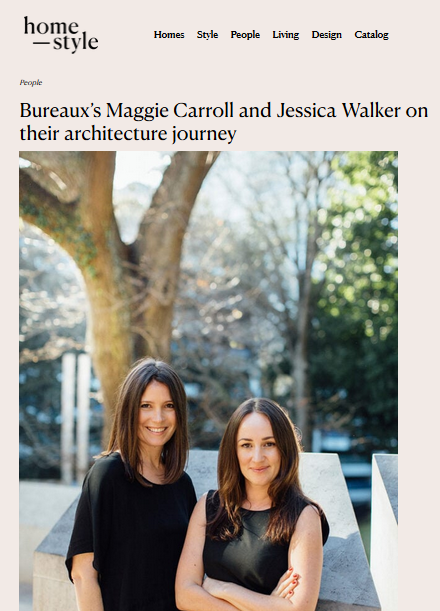 Homestyle's editor Alice Lines talks with Maggie Carrol and Jessica Walker of Bureaux, the fifth interview in their ongoing Architecture+Women NZ series.
Bureaux was awarded the A+W NZ Dulux Awards 2017 Wirihana Leadership Award. They have received many awards for built projects, including NZIA National and Local Awards. Maggie Carroll is a jury member of the 2021 NZIA Local Awards for the Auckland and Northland Region.
Read the interview on the Homestyle online magazine webpage or pick up a copy of the latest Homestyle — on all good magazine stands now.